Make the most out our gorgeous southern California summer weather. Invest in a brand-new Toyota car, truck, or SUV, and see everywhere one of these reliable, topnotch vehicles can take you. Explore the collection and the special offers available right now at Thousand Oaks Toyota to learn more.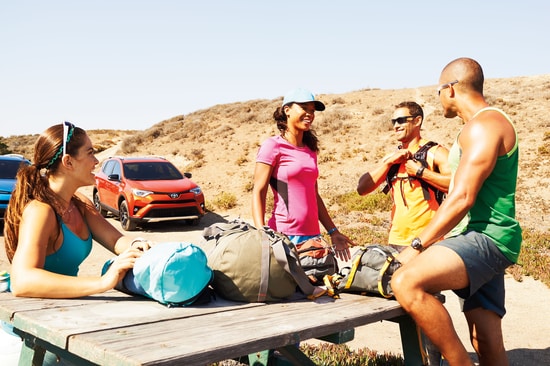 Every year, Toyota and your friends at Thousand Oaks Toyota like to kick off summer with a slew of hard-to-beat special offers. You can kick off your summer with an impressive Toyota Summer lease deal on a brand-new Toyota Tundra pickup, Toyota Corolla sedan, Toyota RAV4 crossover, and much more.
Pile the family into a new RAV4 or new three-row Highlander SUV, and experience nature with a camping trip this weekend. Or throw your mountain bikes into the back of a Toyota Tundra or Toyota Tacoma pickup truck and make your way to some of our local hills for some one-on-one time with the trails.
The outdoor adventures and things you can do from behind the wheel of a new Toyota model in California are endless, and we want to help you find your perfect fit. The beach, the hiking trails, the neighborhood pool, and more, all wait for your next summer adventure.
Explore our collection to see the great selection of vehicles we have available and reach out to our expert finance and sales teams for more information on summertime sales and lease specials.
At our Thousand Oaks Boulevard dealership, we have the vehicles, styles, and sizes you're looking for to help make every drive you take more fun and exciting. Get yours, along with your ideal lease offer, in time to enjoy summer, and see everything a new Toyota can add now, and for may years and miles down the road.